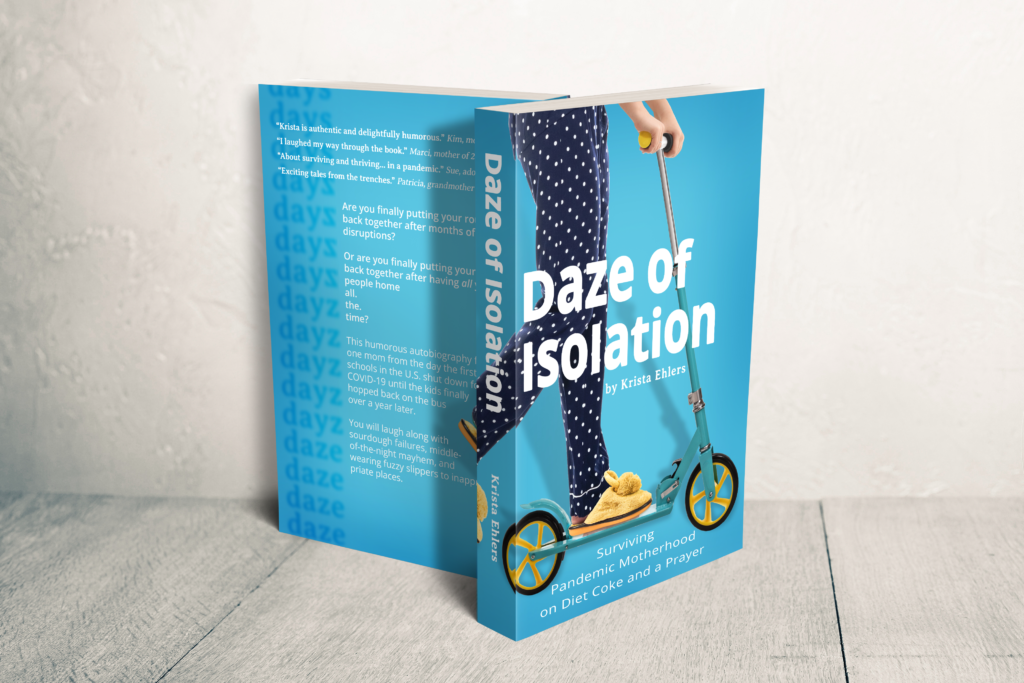 Motherhood is hard enough, but add in ADHD, a pandemic, and a truckload of uncertainty, and you're gonna need a serious sense of humor! Grab a coffee and take a break with this uplifting book about stuck-at-home mothering.
This humorous autobiography follows a mom from the day the first schools in the U.S. shut down for COVID-19 until the kids finally hopped back on the bus over a year later. You will laugh along with sourdough failures, middle-of-the-night mayhem, and wearing fuzzy slippers to inappropriate places.
This book is for you if you're:
parenting teens who think they're adults or
parenting elementary kids who think they're teens!
dealing with one of the "D's" like ADHD, ASD, ODD or RAD or
dealing with rambunctious or plentiful kids!
putting your routines back together after Covid disruptions or
putting your house back together after having all the people home, all the time!
building your family through adoption or
building your family through childbirth.
Along for the rollercoaster ride of the Covid-19 Pandemic were Krista's now-working-at-home husband, her teen son, her precocious 3rd grade daughter, and their aging Labradoodle. Friends and family make guest appearances in this witty, at times poignant, account of the slowest emergency in history.
You'll delight in this relatable mom's story that reads like an entertaining journal, as if Bridget Jones' baby was in grade school and had an older brother. She knows what it's like to parent kids with big emotions and extra needs, and to get the side-eye at playgrounds.
Fans of Kristina Kuzmič and #IMomSoHard will love this good-humored, cheeky memoir. Buy this book for yourself, or as a gift for another mom, to laugh your way through the second pandemic holiday season.
About the Author
Krista Ehlers is a retired IT specialist and web developer, former foster parent and now adoptive mom of two. She is an experienced trainer, speaker and comedian, with a passion to lighten the load of mothers with transparency and humor. Krista's comedy appears mostly on social media, from which she coined the term "sit-down comedian." Her husband, children, and a squirrel bully named Chipper live with her in the Pacific Northwest, in a state of mostly happy chaos.