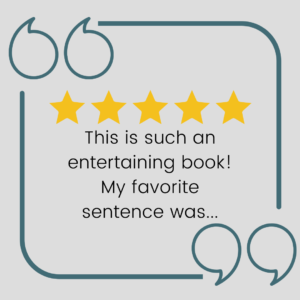 I was helping out in my daughter's school library this year, and I overheard their lesson on writing book reviews. Reviews are crucial for authors, and I have one I've promised to a fellow author that I've been dragging my feet on. I want to do a good job, because I liked the book a lot, but…
Let's just say it's been a while since my last school book report! Plus: who has the time? Here are two easy outlines for a book review – one quick and one more thorough. Once you've written your review on Amazon.com, copy and paste it to Goodreads.com. You can add it to other book review sites if you're feeling extra supportive, such as your local library, other bookstores, etc.
Quick Review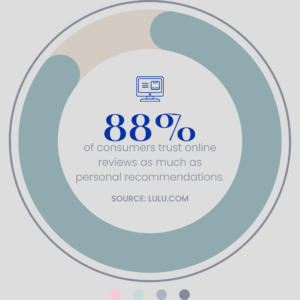 We don't always have time to write a thorough review, but all reviews benefit authors. Hot tip: you don't have to finish the book, and you don't even have to like it! This is a useful process for a book that was just so-so for you, but you want to support the author.
Sentence 1: This is such an [adjective] book.
Use an adjective that summarizes your thoughts – interesting / compelling / funny / touching…
Sentence 2: Summarize the topic (non-fiction) or plot (fiction).
The book covers [subject] or This is a mystery featuring FBI Agent Jones…
Sentence 3: Refer to your favorite part.
My favorite sentence was…
This is an simple way to make an impactful positive statement, and a tactful way to address the situation in which you didn't like the book as well: just find one thing you did like, and highlight it. This is still helpful to the author, because it lets them know what to do more of, and it keeps the post positive.
Source: Writer Mind, Marketing Mind Webinar, by Allison K. Williams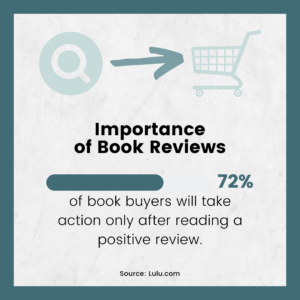 In-depth Review
Use this format for a lengthier review, such as for a blog post or publication.
Paragraph 1: Summarize the content.
Introduce the book and summarize the plot, avoiding spoilers, of course. Tell about your favorite part.
Paragraph 2: Assess the writing quality.
Discuss how well the book was written.
Paragraph 3: Make a recommendation.
Tell if you liked the book, and give a recommendation of who would like this book. It's common practice to say, "If you like [author or book title], then you will love this book," or "I recommend this book to anyone who likes [genre]."
Source: Canyon Creek Elementary School Librarians
Infographics Source: https://blog.lulu.com/book-reviews-an-overlooked-path-to-author-success/